Adoptions Attorney in San Antonio, Texas
Adoption offers an ideal way for an individual or couple to provide a loving home for a child when the biological parents cannot do so. At the Law Office of Margaret M. Priesmeyer-Masinter, we offer compassionate legal assistance to clients throughout the San Antonio area who seek to adopt a child.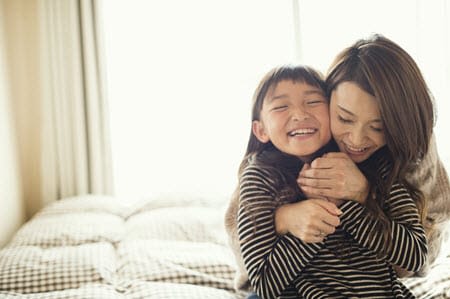 Our firm has helped successfully guide many people through the Texas adoption process, ever mindful of the sensitive nature of family law matters. Contact us for adoption advice and the highest level of personal service.
As in most states, the state of Texas has the authority to govern adoptions and regulate adoption agencies. The Interstate Compact laws impose a few additional regulations with regard to interstate adoptions. This compact ensures adopted children taken out of their birth state will have the same protections they would if they remained in that state.
For experienced legal guidance regarding adoptions in the San Antonio, New Braunfels, Seguin, or Bernie areas of Texas, contact the Law Office of Margaret M. Priesmeyer-Masinter today.
Adoption lawyer Margaret M. Priesmeyer-Masinter is available to assist clients with experienced legal representation in several types of adoption, including:
Open or closed adoptions — In open adoptions, birth and adoptive parents meet and remain in contact afterward. If they choose not to have any contact, the adoption is considered closed. Both types have concerns. We can help you understand these and decide which is right for you.

Private adoptions — Adults in Texas must file a petition to adopt a child. Married couples must file together, and state law prohibits discrimination against adopting individuals because of race or ethnicity. We can help you with initiating, qualifying and finalizing these adoptions.

International adoptions — Many international adoptions function similarly to domestic adoptions with additional rules, such as that both parents must be United States citizens. We can help make the process less stressful.

Family adoptions — Sometimes referred to as relative adoptions, this type includes stepparents, grandparents or other relatives. Biological parents must consent.

Interstate adoptions — In these adoptions, a child is removed from their birth state to live with a family from a different state. These adoptions must comply with the Interstate Compact offices in both states.

NonfFamily adoptions — The most common types of adoptions are by family members, and it is preferred that children remain with their family. However, it is not impossible to adopt a child that is not a family member. There are a few requirements: You must be at least 21; financially stable; complete the required paperwork; share information about your background and lifestyle; provide references; if applicable, provide marriage and/or divorce documentation; complete a home study; and go through criminal background and child abuse checks. It can get a little complicated and there may be more obstacles, but it can be done. We are prepared to help you.

Stepparent adoptions — Love and commitment to a child does not always start at birth. Bonds can develop even though there is no biological connection, and your relationship might be stronger than the one they have with their birth parent. Unless you are adopting a spouse's child, the birthrights of biological parents must be terminated, or they must voluntarily sign over parental rights. If the biological parent is deceased, it must be proved in court. We can assist you as you navigate these complex requirements.

Single parents — If you want to adopt a child, but you are not married, it usually is not a problem. It might make some international adoptions more difficult and there might be more problems. Almost 30 percent of all adoptions are by single people. If you are single and want to adopt, you will have to go through a home study and a financial background check. You may be asked if you have a support system and available child care. Our experienced staff knows what to expect, how to help you, and how to manage paperwork and deadlines.
Regardless of which form of adoption you choose, we strive to provide skilled, experienced adoption assistance. We focus on attentive service that protects your rights as a future parent and the best interests of the child you will welcome into your family.
For caring, knowledgeable and experienced legal counsel with your adoption in Bernie, Seguin, New Braunfels, or San Antonio, Texas, please contact us at the Law Office of Margaret M. Priesmeyer-Masinter today.